---------- Forwarded message ----------
From:
The Jaynes Gang World Champion Bucking Bull Trainers
<billy@jaynesgang.com>
Date: Fri, Mar 9, 2012 at 9:02 AM
Subject: HUGE Announcement From CBR & EG! Tune Into MBFYBS Broadcast!
To:
landrightsnfarming.seamom89@gmail.com
 
ATTENTION ALL BULL BUYERS!! Mark your calendars! The More Bangs For Your Bucks Sale - March 10, 2012 1PM-4PM CST at 4C's arena in Stephenville, TX!
 
The Jaynes Gang has been working hard putting together some quality bulls that can be used by stock contractors of all levels! The sale will be broadcast live on Superior Livestock!


You'll definitely want to tune in as CBR bull team will be auctioned off at beginning of sale! Just before that, Wes Bruce the CEO of CBR will make HUGE announcement, live on the internet broadcast, of a new agreement between CBR and EG on plans to team up and do something special for the bucking bull industry!

If you can not attend and would like to buy over the internet please call 800-431-4452 now and apply for a buyer's number!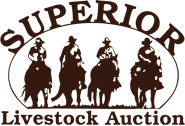 Buy LIVE or Buy Over the Internet at:
www.superiorlivestock.com

If you will not have internet access, contact us using our Sale Day Phones:

Mickey Hayes: (254) 485-8247
Jeff Bressler: (631) 741-2436
Melanie Fransen: (859) 492-7348
Kay Jaynes: (713) 299-3935

Check out our catalog ONLINE now by clicking HERE! Within the online catalog you can also click to view videos of each lot!

For more info or to receive a catalogue in the mail call 979-478-2777!
www.jaynesgang.com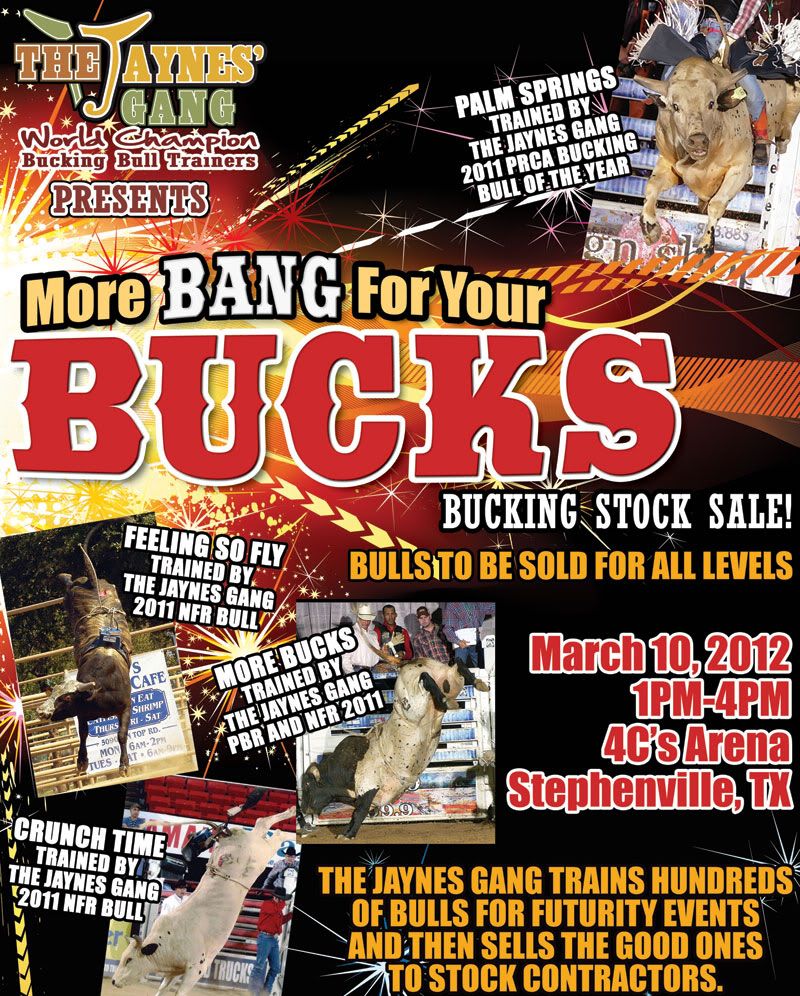 Like Us on Facebook! | Follow Us on Twitter!
---